Open Outlook 2010, click on the File tab, then on Account Settings.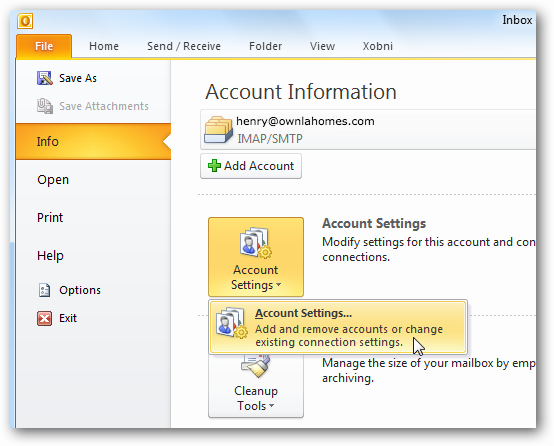 In the Account Settings window click on the New button.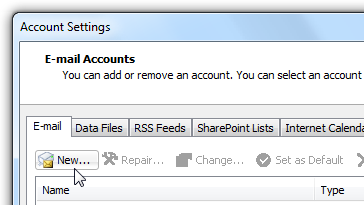 Enter in your name, email address, and password twice then select Manually configure server settings or additional server types and click Next.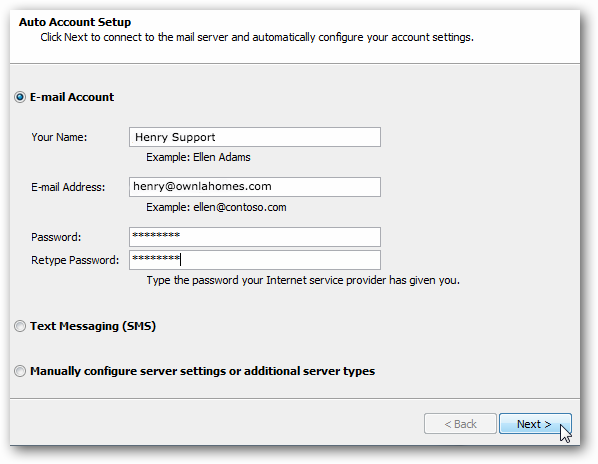 Select Internet E-mail – Connect to POP or IMAP server to send and receive e-mail messages.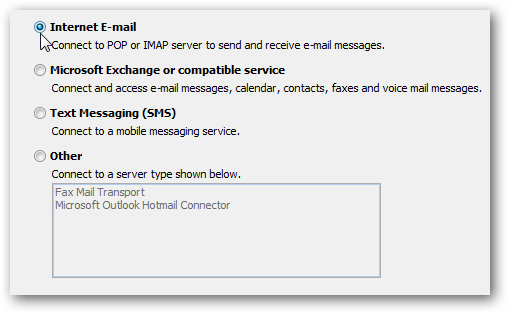 Now we need to manually enter in our settings similar to the following. Under the Server Informationsection verify the following.

Account Type: IMAP

Incoming mail server: imap.gmail.com

Outgoing mail server (SMTP): smtp.gmail.com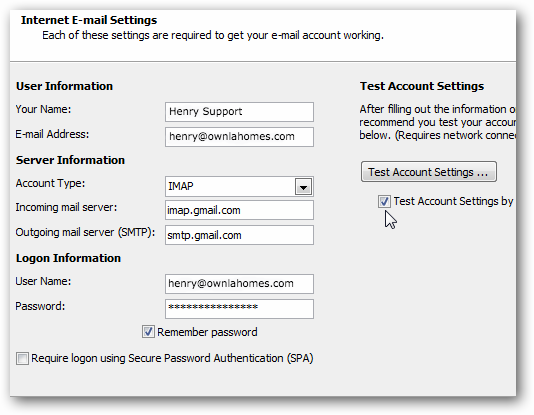 Next, we need to click on the More Settings button…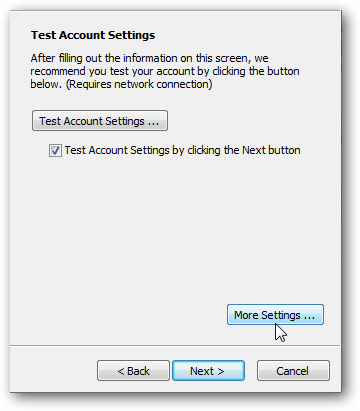 In the Internet E-mail Settings screen that pops up, click on the Outgoing Server tab, and check the My outgoing server (SMTP) requires authentication box. Also, select the Use the same settings as my incoming mail server button.

Next, click the Advanced tab and input the following (note; please update the encrypted connection Before the server port number):

Incoming Server encrypted connection: SSL

Incoming Server: 993

Outgoing Server encrypted connection: TLS

Outgoing Server: 587



Click OK when finished.

Now, we want to test the settings in case something was entered incorrectly. Check the box Test Account Settings by clicking the Next button, then click Next.

If you've entered everything correctly, both tasks will be completed successfully and you can begin using your account with Outlook 2010!